Greetings Teachers and Students!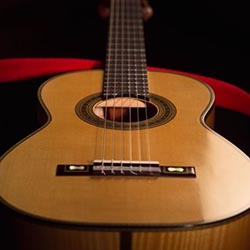 The goal of ClassroomGuitarTutor.com is to aid you in becoming a better guitar teacher; not just a better guitar player.
ClassroomGuitarTutor.com has been created for music educators seeking online resources necessary for the creation, development, and expansion of  guitar-related musical activities.  Visitors to the website will find informational links, tutorial videos (for both instructors and students), and downloadable printed materials designed to be used within the classroom (pedagogy) and beyond the classroom (performance).
In the Classroom (Pedagogy) is the location within ClassroomGuitarTutor.com for instructional resources that have been tried, tested and proven to be effective. This includes printed lesson PDFs and video whiteboard mini-lessons that can be streamed from an iPad or computer for teaching in the classroom and articles of interest to guitar educators (all found in the FREE RESOURCES area) and links to organizations with their own collection of classroom materials.
Within the Out of the Classroom (Performance) area of ClassroomGuitarTutor.com is found a variety of both original guitar ensemble repertoire and arrangements of well-known songs (from beginner to advanced/trio, quartet and more) available to address performance needs.
There is a lot to see at ClassroomGuitarTutor.com including a growing library of FREE resources. You're sure to discover reasons to visit often and to tell your friends and colleagues about the site as well. ClassroomGuitarTutor.com strives to be the single destination where educators will find guitar ensemble repertoire that is both instructional and entertaining, as well being as a source of valuable information directed toward their educational goals.
Musically yours,
Randal G Rhoades